How to Get the New Digital Nomad Visa for Costa Rica
Costa Rica has a new special visa for foreign remote workers who want to live in the country. On July 4, 2022, the government finally signed the bill for the application and issuance of this Digital Nomad Visa. What do you need in order to submit an application? Here you can find the requirements and how to proceed when applying.
What is the Digital Nomad Visa?
This visa is for foreign remote workers ("digital nomads") who work for a non-Costa Rican company and want to stay in Costa Rica for a period longer than 3 months.
Costa Rica Digital Nomad Visa Benefits
With this visa, you can stay in the country for 12 months (it can be extended up to 24 months), and all the income earned from your remote work would be fully exempted from income tax. You can also open bank accounts in Costa Rican banks.
Another benefit from this visa is that you can bring one computer, one mobile phone, one tablet, one camera, and one recording device and its accessories as personal baggage with no prior custom process and tax-free. Any other device or equipment for your remote work should comply with the usual tax exemption process.
What do you need to apply for a Digital Nomad Visa?
Here are the requirements to apply for this visa:
You need to pay a one hundred US dollars ($100) fee to the government.
A copy or scan of your current and valid passport, specifically, from the page with your data and photo. Also, if you are in Costa Rica as a tourist while applying for the Digital Nomad Visa, you will need to provide the page the immigration office stamp is on.
If applicable for your country, you need to have a valid consular Costa Rican visa.
Bank statements and affidavit to prove that you earn at least USD $3,000 monthly.
How does the process for getting my Digital Nomad Visa work?
Once you have the required documentation and you meet the requirements for eligibility to receive a Digital Nomad Visa, you need to follow this online process:
Fill the application form on the government website for this procedure https://tramiteya.go.cr/dgme/. There you should attach the required documentation.
In the next two weeks, the government will accept, decline, or request changes to your application.
Once they approve your application, you have 3 months to personally visit the Migration Offices in order to get your physical Digital Nomad Visa.
To get your visa, you will need to pay the following:

A fee for the cost of the issued documents.
A USD $90 fee for the visa.
A deposit of 75% of the value of a ticket to your home country.
And, you need to have medical insurance for your stay in Costa Rica with a minimum coverage of USD $50,000.
If you have any questions or concerns, our LatamLex team in Guanacaste could provide you legal advice and assistance.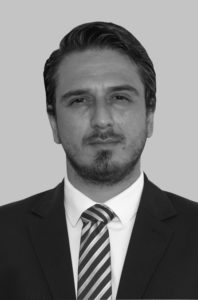 Carlos Rojas